20 Dec 2020 Update:
John Ingham has retired as chair; Steve Bowen will be standing in as Acting Chairman until the next AGM.
We will be seeking a new chair at the next AGM, please contact the committee if you do wish to stand, or have suggestions of others.
The committee would like to wish you all a very Merry Christmas and a Happy New Year.
RHS Chelsea Flower Show 19th-23rd May details to be found on the RHS website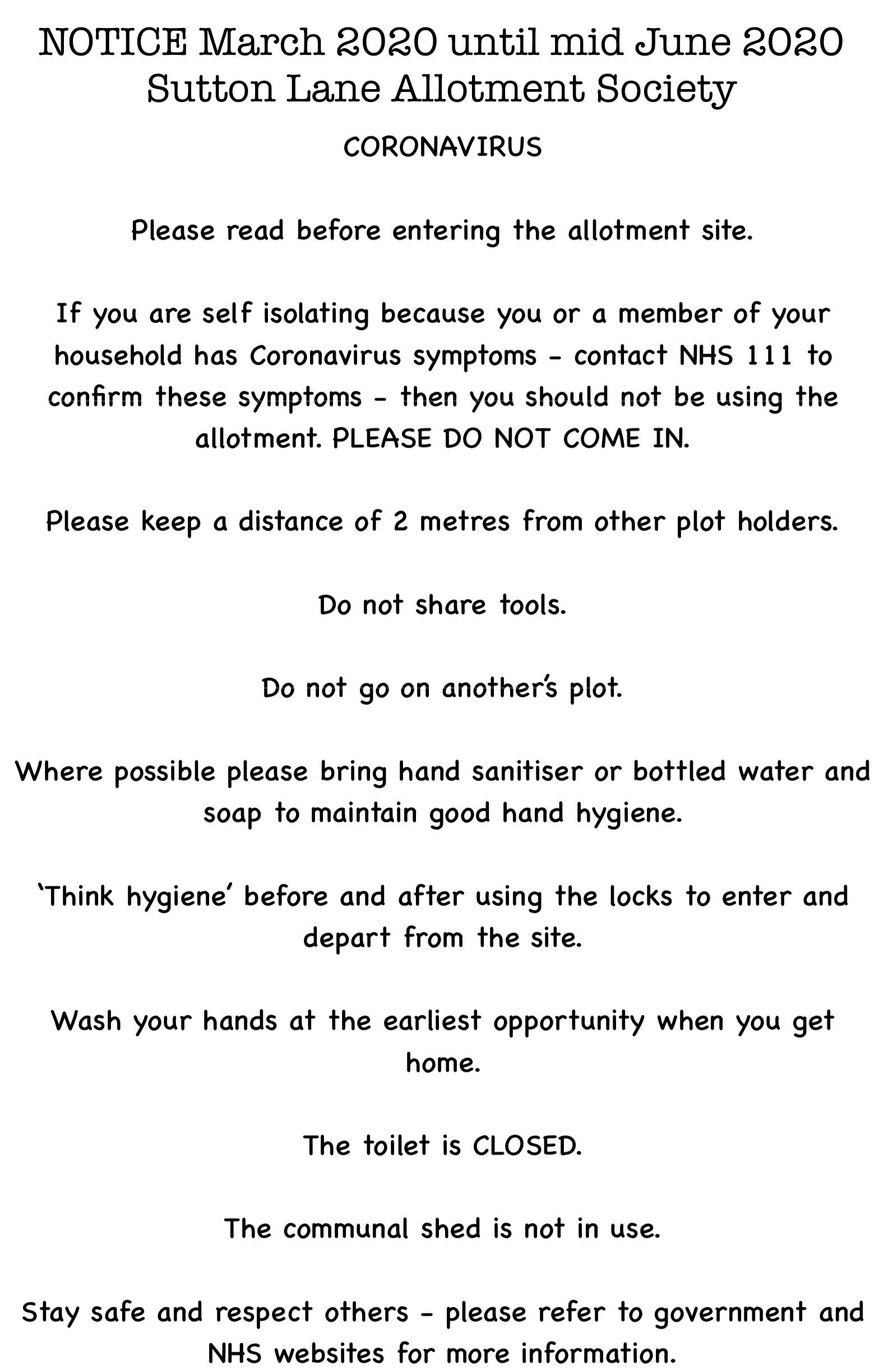 SUTTON LANE ALLOTMENT SOCIETY
URGENT INFORMATION
DUE TO THE CURRENT CORONOVIRUS PANDEMIC,
AND TO ENSURE THE SAFETY OF OUR MEMBERS
SLAS NEED TO MINIMISE THE RISK OF CROSS INFECTION.
REGRETTABLY SLAS COMMUNAL EQUIPMENT
WILL NOT BE AVAILABLE FOR USE UNTIL FURTHER NOTICE.
SHOULD ANYONE HAVE PERSONAL TOOLS, EQUIPMENT OR ITEMS
IN THE SHED AND WISH TO REMOVE THEM
PLEASE CONTACT
07956 450732 JOHN EVANS
GIVING A REASONABLE PERIOD OF NOTICE
TO ARRANGE REMOVAL.
PLEASE NOTE,
ONCE REMOVED, ITEMS CANNOT BE RETURNED TO THE SHED
FOR THE PRESENT TIME.
THESE ALTERNATIVE ARRANGEMENTS WILL BE IN PLACE
FOR AS SHORT A PERIOD OF TIME IDENTIFIED AS NECESSARY
AND TO ENSURE THE SAFETY OF OUR MEMBERS.
THE SPRAYING OF PATHS IS NOT ALLOWED.
ANY SPRAYING OF PLOTS SHOULD BE IN CALM CONDITIONS AND NEIGHBOURING PLOT HOLDERS NOTIFIED PRIOR TO OPERATION. A LAMINATED NOTICE SHOULD BE DISPLAYED ON THE PLOT. DETAILS OF CHEMICAL USED AND THE DATE OF SPRAYING PLACED IN THE SPRAY BOOK LOCATED IN THE COMMUNITY SHED.
THANK YOU.
---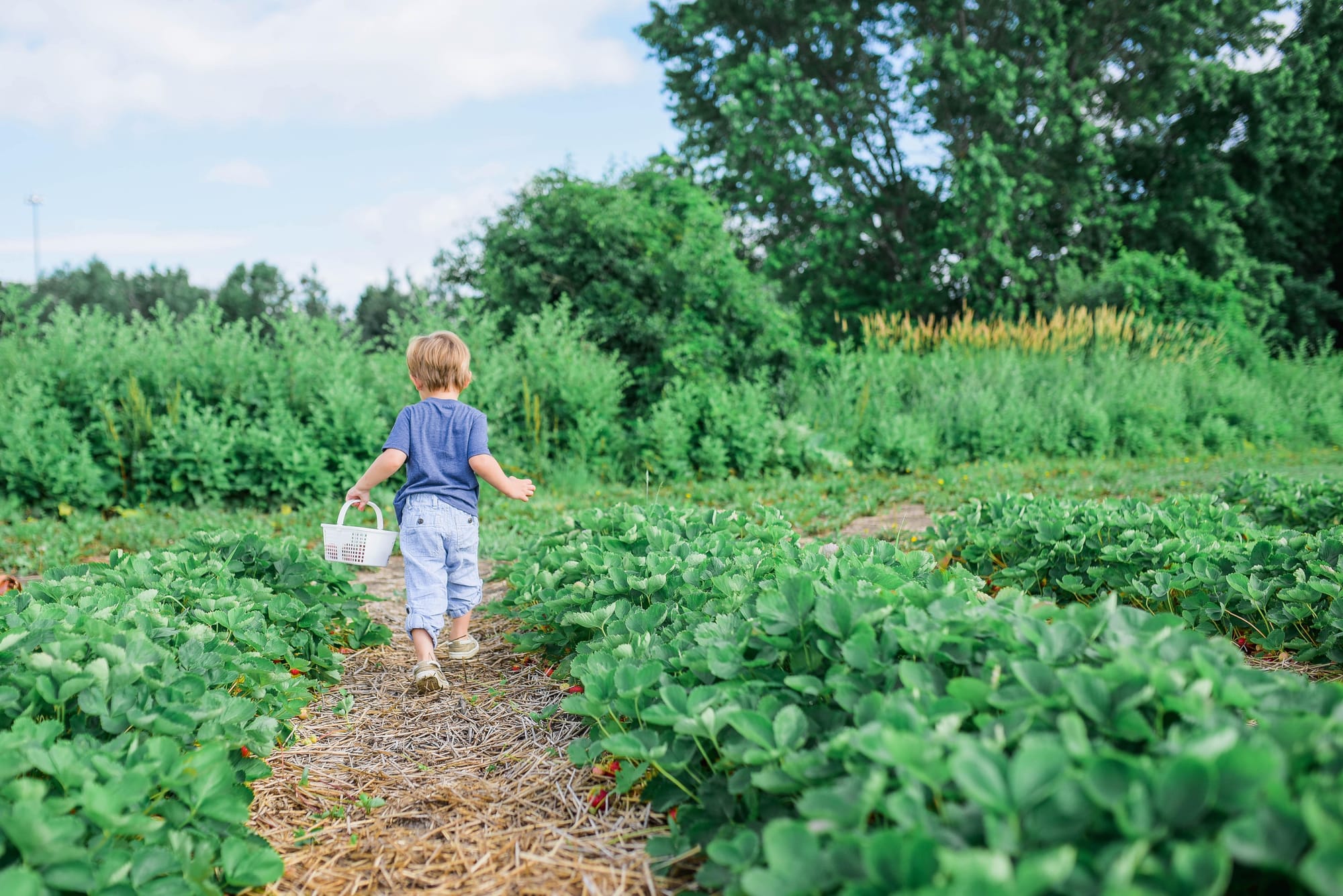 SUTTON LANE ALLOTMENT SOCIETY
NOTICE TO MEMBERS
USE OF ROTAVATOR
The Society has recently acquired a rotavator for Members' use. A logbook is located near the Rotavator situated in the shed which should be filled in each time the machine is to be used.
A few do's and don'ts need to be heeded to ensure the Society gets years of service from this machine.
Before use, all details must be entered into the logbook prior to taking the rotavator, this can be found behind the grid on the wall - please replace once used.
Petrol is not supplied by the Society and must be provided by the member using the machine.
Please ensure the rotavator is as clean as possible after use to avoid mud and dirt on the shed floor
Any issues must be reported to John Ingham or John Evans (or any member of the Committee in the event they cannot be reached)
Use of this machine is entirely at the member's own risk and the Society does not accept any liability/responsibility in the event of injury or harm to the member or any possessions/equipment.
Secretary
For & on behalf of SLAS Committee
---
---